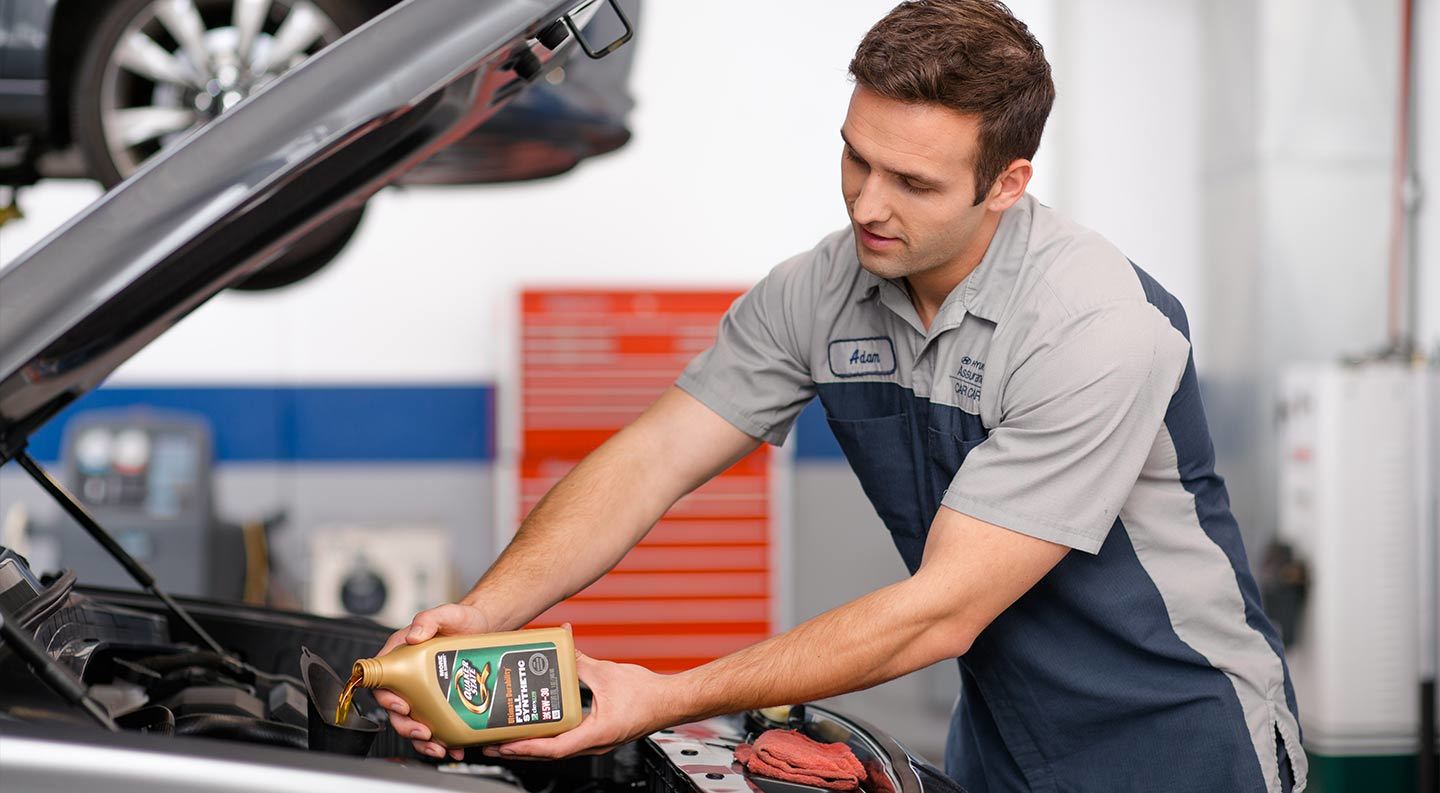 ?
You're scheduling a Hyundai oil change, but you're not sure which oil is right for your vehicle. This guide to the different types of oil should help you make your decision when you talk to the mechanics here at Hall Hyundai Chesapeake.
Conventional Motor Oil
This type of motor oil that has been used in vehicles for a long time. It comes in a variety of grades and works with just about any type of engine you can think of. However, recent advances in engineering and chemistry now offer improved types of oil that offer greater bang for your buck.
Synthetic Motor Oil
Today more drivers are beginning to use synthetic motor oil. It's more expensive than conventional motor oil, but there's a good reason for that.
It has fewer impurities than conventional oils and lasts longer as a result. This means that you can go more time between oil changes. That trade-off is worth it for many drivers.
Synthetic Blend
As the name implies, synthetic blend oil is a mixture of synthetic and conventional motor oil. It essentially strives to deliver the best qualities of both types of motor oil.
It's less expensive than synthetic oil, but it has a higher resistance to oxidation than conventional oil. Synthetic blend oil also has good low-temperature properties.
High-Mileage Motor Oil
This type of oil is meant for cars that have more than 75,000 miles on the odometer. It has special additives designed to protect older engines and reduce oil burn-off. If you've been driving your current Hyundai car for a while, you might want to ask about it.
No matter which type of oil you use, you should never delay an oil change. If you're due for one, visit our Hyundai service center near Suffolk, VA. We would be happy to help you out.