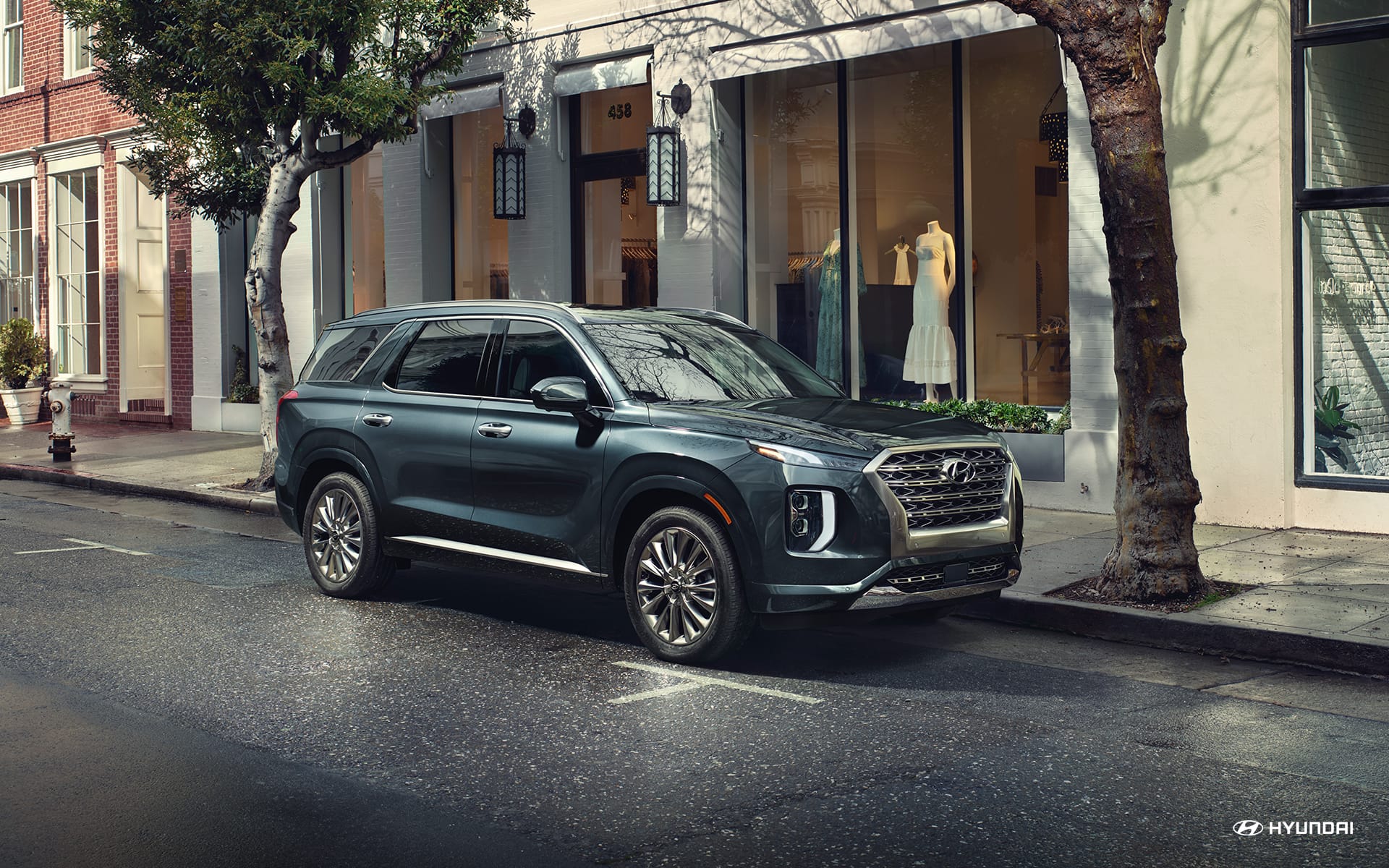 Here at Hall Hyundai Chesapeake, our dealers understand the importance of comparison shopping for vehicles. Of course, we have our favorites, but smart shoppers will want to take the pros and cons of multiple vehicles if they want to make the most informed purchase. One of the hottest new vehicles on our lot here at Hall Hyundai Chesapeake is the 2020 Hyundai Palisade. This luxurious three-row SUV is often compared with vehicles like the 2020 Kia Telluride. Here is a side by side comparison.
Self-Leveling Suspension
One of the standout features on the 2020 Hyundai Palisade is a self-leveling suspension. This new feature gives the Hyundai Palisade a smooth ride no matter which surface you drive on and is available on the EX and SX trim. While the Kia Telluride has a comparable feature, you have to add on the optional Tow package to get it.
Technology and Convenience
The 2020 Hyundai Palisade should be the SUV of choice for larger families, as it offers a third row of power folding seats. The Kia Telluride does not offer that on any trim. Another feature that the Hyundai SUV exclusively gets is the 12.3-inch full digital cluster screen for all the infotainment selections. The Kia SUV has a screen, but it is only 7 inches.
Rear Seat Quiet Mode
Both vehicles have a feature called Rear Seat Quiet Mode, which limits the media being played to only the front row. Every trim of the Hyundai SUV comes standard with this feature, but you have to choose the top two trims of the Kia SUV to get this feature.
To learn more about why the 2020 Hyundai Palisade beat the competition, give it a spin here at Hall Hyundai Chesapeake.