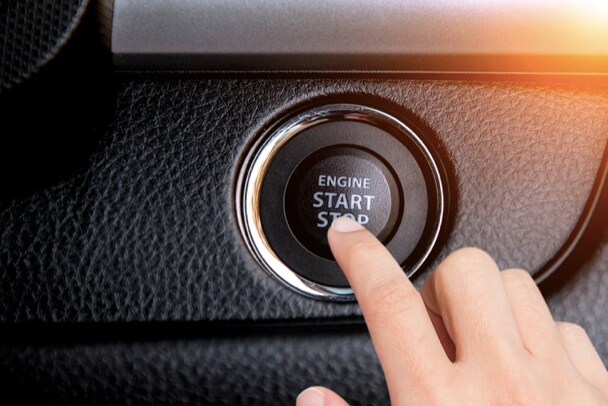 It only has been a few years since cell phone engineers discovered just how convenient fingerprint identification could be on their products. A phone is one of the most private and intimate devices a person can own, so making that device accessible only through a fingerprint felt both revolutionary and strikingly simple. Today, most cell phones employ this security measure, which is exactly why we should not be surprised to find the technology making its way into
Hyundai automobiles
.
To start, Hyundai plans to implement fingerprint unlocking and vehicle ignition in the updated
Hyundai Santa Fe
SUV model set to release here at Hall Hyundai Chesapeake during the first quarter of 2019. To open the vehicle, the driver would only need to press their finger on a sensor near the door handle, while the ignition sensor is located where the stop/start push button currently is located.
It also looks as though Hyundai engineers have bigger plans for the technology moving forward:
"In the future, Hyundai Motor plans to further expand the application of the technology to allow the adjustment of temperature, steering wheel position, and many other features which will be tailored to driver's preferences" said Albert Biermann, President and Head of Research & Development Division of the Hyundai Motor Company. "This will ultimately offer quality driving experience to each and every Hyundai customer."
As your
Virginia Hyundai dealer
serving Chesapeake, VA and its surrounding areas, we always are excited when technology helps to take our vehicles to the next level. This is the sort of thing that will make customers' lives easier while also keeping their vehicles more secure. If nothing else, that is exactly what technological developments are supposed to do.