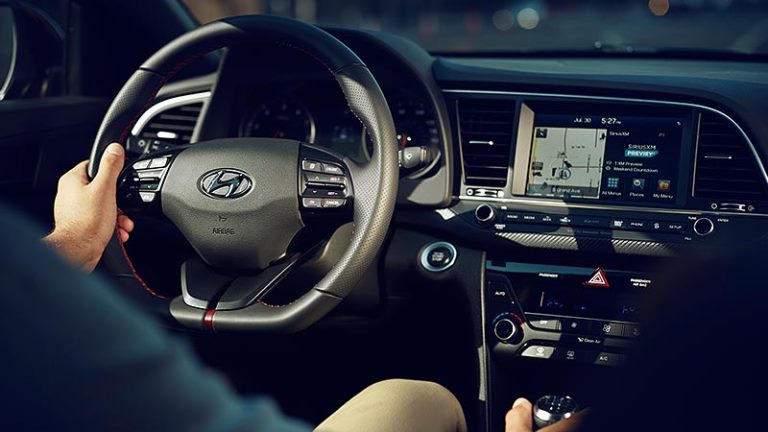 Every automaker in the industry puts a ton of time, money, and energy into building vehicles that are safe to drive, to the point that there really is a bit of an arms race these days between car manufacturers trying to include as many advanced safety features as possible in a landscape where more cars than ever are considered elite in terms of safety.
The Insurance Institute for Highway Safety (IIHS) is an organization that helps keep track of which models are among the safest in the industry, and Hyundai now officially has more Top Safety Pick (TSP) and Top Safety Pick+ (TSP+) models than any other automaker in the industry.
The most recent additions to this list include the 2019 Hyundai Santa Fe, which was named a TSP+, and the 2019 Hyundai Accent, which was named a TSP. With those, Hyundai now has a whopping ten models in their lineup with one of those two designations, and six of those are in the higher safety class.
Beyond the two new additions, there are eight other Hyundai models honored by the IIHS. The Hyundai Santa Fe (both 2018 and 2019 model year versions), Hyundai Sonata, Hyundai Kona,
Hyundai Santa Fe Sport
, and Hyundai Elantra all are TSP+ models, while the Hyundai Accent, Hyundai Elantra GT, Hyundai Ioniq, and Hyundai Tucson all are TSP models.
If you are interested in taking a closer look at the safety features that helped these models earn such prestigious designations, make the easy drive from Suffolk, VA to
Hall Hyundai Chesapeake
, where we offer the most diverse selection of safe automobiles in the industry. You should be able to find something that fits your needs while also allowing elite safety!