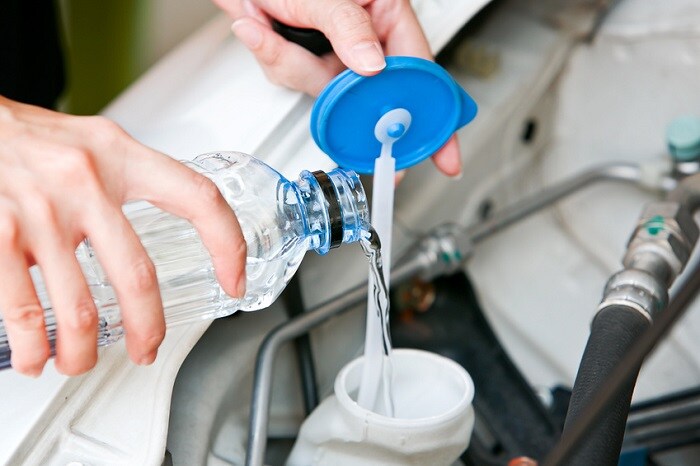 When it comes to vehicle maintenance, there are a number of things that car owners can do to ensure that they are keeping their vehicles running as smoothly as possible for as long as possible, and one of those things would be taking your
Hyundai Sonata
or Hyundai Elantra to the Hall Hyundai Chesapeake service department right here in Chesapeake, VA whenever it is time for some regularly-scheduled service.
Of course, even when you are not due for a tune-up, there are some things you can keep your eye on to ensure that everything is running as it should be.
Checking fluids
, for example, is one great way to make sure your Hyundai vehicle hums along as it should.
The following are the five most important (and easiest) fluids to check:
Windshield wiper fluid – Sun flares are even more blinding when they hit a dirty windshield, so make sure you have enough fluid to keep yours clean!
Oil – Oil and filter changes are routine, but you always can check your dipstick to make sure your oil is filled.
Antifreeze – This keeps aspects of your vehicle from freezing in winter time.
Power steering fluid – Power steering is one of modern driving's most underrated conveniences, and this fluid helps make it possible.
Brake fluid – If your brake fluid is low, some bigger problem could be the culprit, so consider taking your vehicle into the dealership if you notice any issues with your brake fluid levels.

As long as you keep these fluids topped off and clean, your Hyundai model should run smoothly all year long. And, as always, if you have any questions about these or other service items, the good people at your
Virginia Hyundai dealer
are happy to help any time!