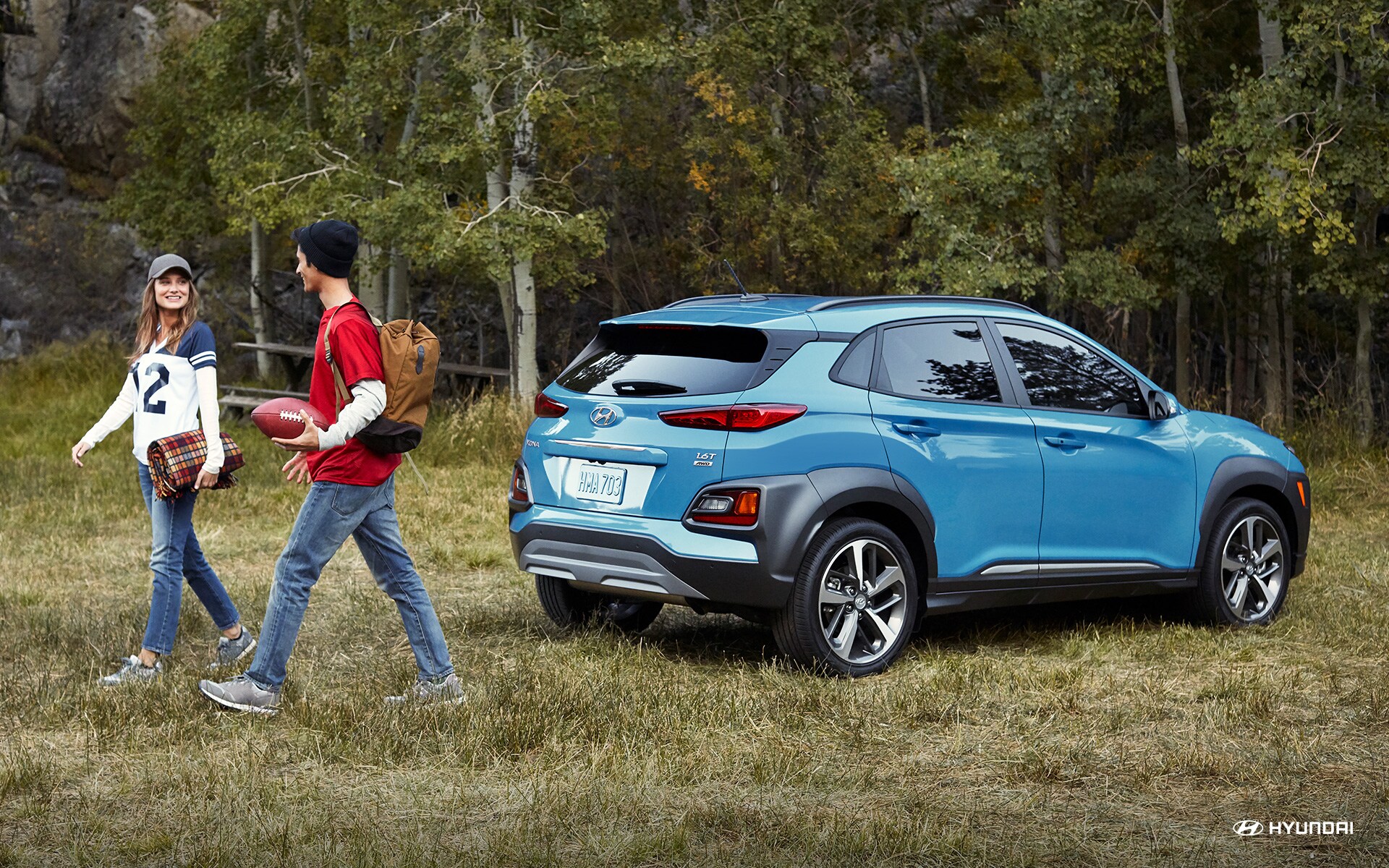 It is easy to find a cool car if you are willing to spend a lot of money. In fact, that always has been the case in the automotive industry. Spend a boatload of cash, and taking home an awe-inspiring automobile is a piece of cake.
Doing the same for under $20,000 is considerably tougher, which is one of the things that makes the
2018 Hyundai Kona
and 2018 Hyundai Elantra GT such impressive vehicles. In fact, Kelley Blue Book recently named the 2018 Hyundai Kona and 2018 Hyundai Elantra GT among their "10 Coolest Cars Under $20,000," proving that customers in and around Chesapeake, VA do not have to spend a ton of money to take home a vehicle that inspires envy in those who lay eyes upon it.
"The all-new Hyundai Kona is really raising the 'cool factor' in the CUV segment," said Michael Harley, executive editor for Kelley Blue Book. "The [Hyundai] Kona was given a healthy dose of modern style and the clean crisp cabin is filled with a bevy of connectivity and advanced safety features that make it stylish yet functional."
Those stylistic aesthetics are a big part of what
Hall Hyundai
customers have loved about the model early in its existence, but of course the Hyundai Elantra GT is no less pleasing to the eye.
"The all-new Hyundai Elantra GT expands the Elantra lineup, adding a dose of likable style and five-door versatility to the mix," Kelley Blue Book wrote.
If you would like to get a closer look at either of these super cool 2018 Hyundai models, stop by Hall Hyundai Chesapeake any time and we will be happy to get you behind the wheel for a spin. You may finish the experience feeling so hip, you will wonder how you ever lived without the Hyundai Kona or Hyundai Elantra GT!