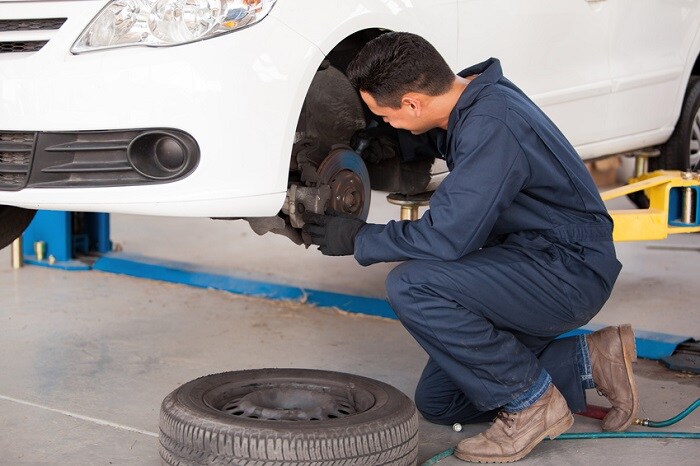 As we explained last month, brake service is important for a number of reasons, but safety absolutely is the most essential of them. August is
National Brake Safety Awareness Month
, which means this is a great time to remind our customers in and around Chesapeake, VA that even if you haven't been in for vehicle servicing lately, there are a few telltale signs that something may be wrong with your brakes:
#1 Brake Light
If your brake light flashes, there is a really good chance that something is wrong with your vehicle. Take it to the service department at
Hall Hyundai Chesapeake
as soon as reasonably possible.
#2 Screeching
Brake pads are designed to make a loud screeching sound when they are getting dangerously low. If your brakes start making that noise, it probably is time to take your vehicle in for a look.
#3 Grinding
An even worse sound is your brakes grinding. What you do not want is metal-on-metal in there, as it could signal that your rotors are getting damaged. Do not let it get to that point!
#4 Pulling
If your vehicle pulls to one side whenever you apply the brakes, the same way it would if the alignment were off, that could signal something wrong with your brakes.
#5 Vibrating
Another odd behavior for a vehicle is strange vibrations or stutters when pressing the brakes. That is yet another sign that something could be wrong.
If your
Hyundai Elantra
or Hyundai Tucson is in need of new brakes, give our service department a call any time and we will be happy to get you on the schedule as soon as possible to help you get your brakes in great shape for National Brake Safety Awareness Month.