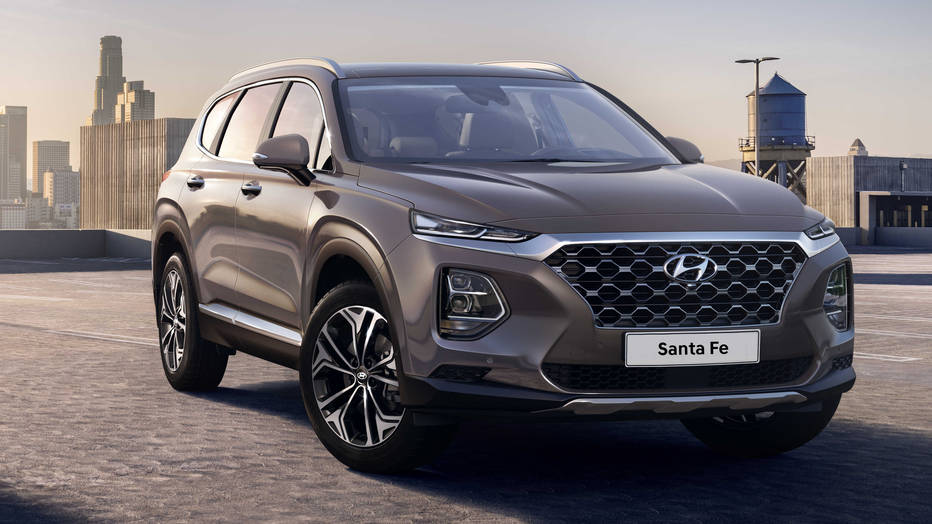 It's hard to believe, but we already are a quarter of the way through 2018, which means now is the time when 2019 model year vehicles will start making their rounds on the auto show circuit. The New York International Auto Show, for example, recently served as the launchpad for the completely redesigned 2019 Hyundai Santa Fe, and it's a transformation that applies not only to the popular Hyundai Santa Fe, but also o the
Hyundai Santa Fe Sport
.
One of the most notable updates to these vehicles is a change in nomenclature. What once was called the Hyundai Santa Fe Sport now will be called the 2019 Hyundai Santa Fe, while the current Hyundai Santa Fe will be known as the 2019 Hyundai Santa Fe XL. These models (which include a diesel variant) will serve as the third and fourth new or redesigned models out of eight that Hyundai plans to release by 2020.
Among the other most notable updates are a new, bolder exterior design that features a wider stance, redesigned front end, and more defined lines overall. The idea was to make it look more imposing, even from far away, and designers and engineers have accomplished that much for sure.
Beyond that, the interior is more spacious, the advanced safety features have been expanded, the ride is quieter and more comfortable, and the instrument panels have been redesigned and reorganized. It now is a more modern, more family-friendly version of a vehicle at already was both modern and family friendly.
As your
Virginia Hyundai dealer
, we love the updates, and we can't wait for it to arrive at our facility so we all can get a closer look at the latest iteration of the best-selling Hyundai SUV ever manufactured.